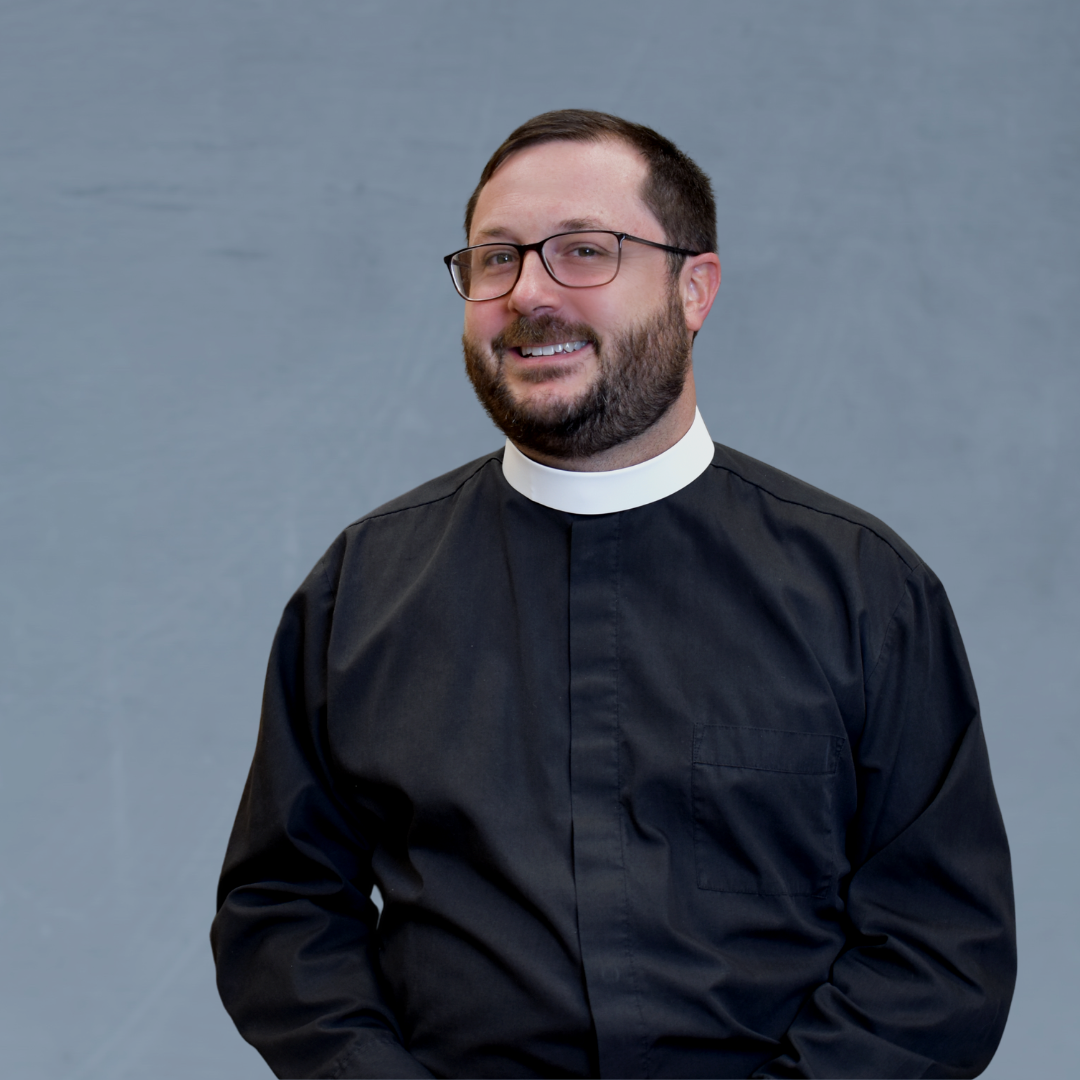 The Rev. Christopher R. Duncan
Rector
225-421-3538
cduncan@stjamesbr.org
The Rev. Chris Duncan was called as the 24th rector of St. James Episcopal Church in 2018. Fr. Chris is a native Houstonian. Before coming to St. James, he served as rector of St. Paul's in Katy, Texas.
Fr. Chris was ordained a deacon in June 2009 and a priest in January 2010. He earned his Bachelor of Arts degree in political science from Texas A&M University, graduating cum laude, and the Master of Divinity from Virginia Theological Seminary in Alexandria, Virginia, in 2009.
He is married to Casey and they have two children, Carolena and Nils.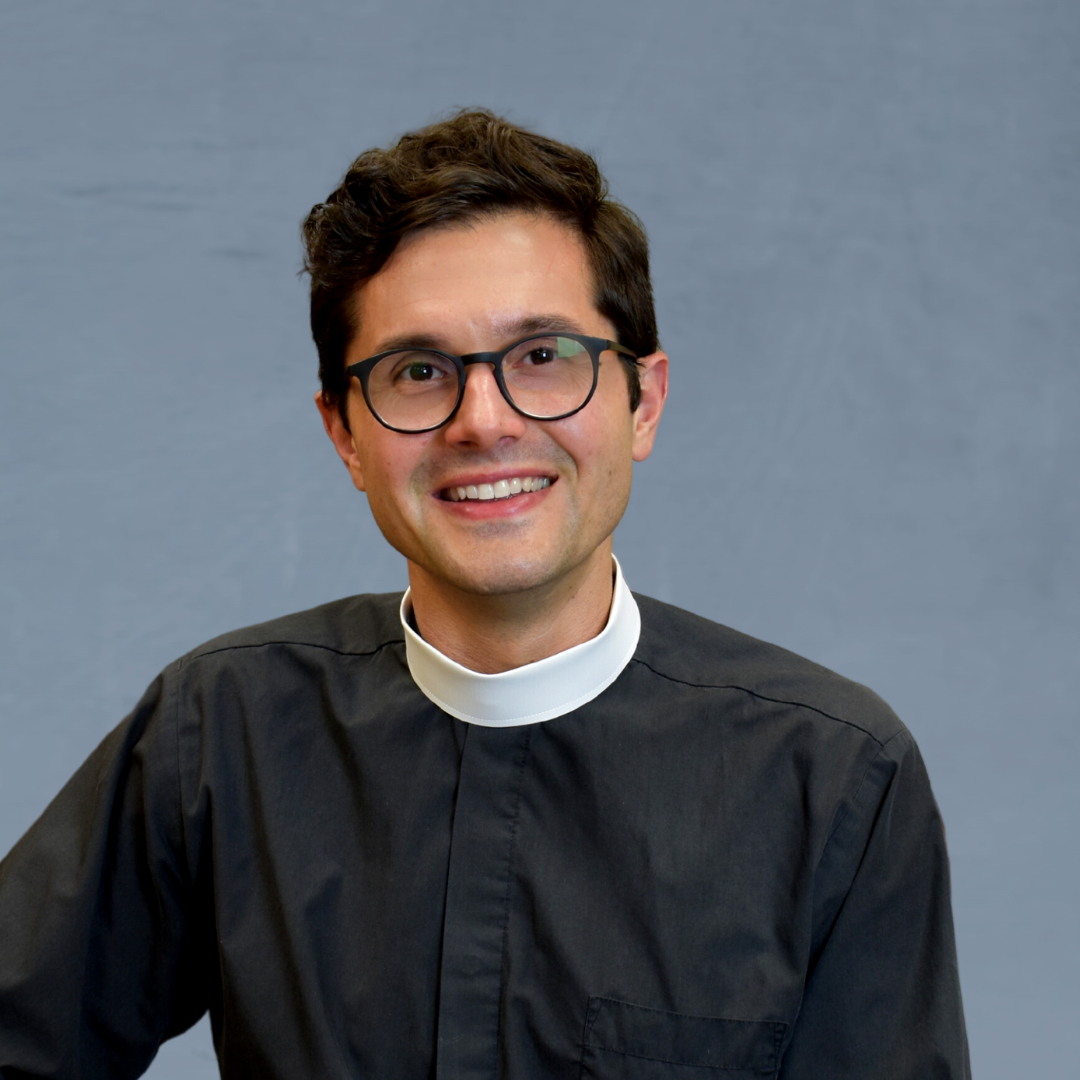 The Rev. Dr. Andrew Harmon
Senior Associate
225-421-3539
dharmon@stjamesbr.org
The Rev. Dr. Andrew Harmon began his ministry as Senior Associate Rector at St. James on August 2, 2020. Prior to coming to St. James, Fr. Drew served as Assistant Rector of St. Francis in Greensboro, North Carolina. 
Having grown up in Baton Rouge, Fr. Drew studied Classics at Millsaps College, obtained master's degrees from Princeton Theological Seminary, and completed a Ph.D. in Historical Theology at Marquette University. In addition to parish ministry, Fr. Drew has worked in university ministries (Clemson University), retirement community chaplaincy, and as undergraduate theology instructor. 
He and his wife, Anna, have three daughters: Frances, Bonnie, and Rose.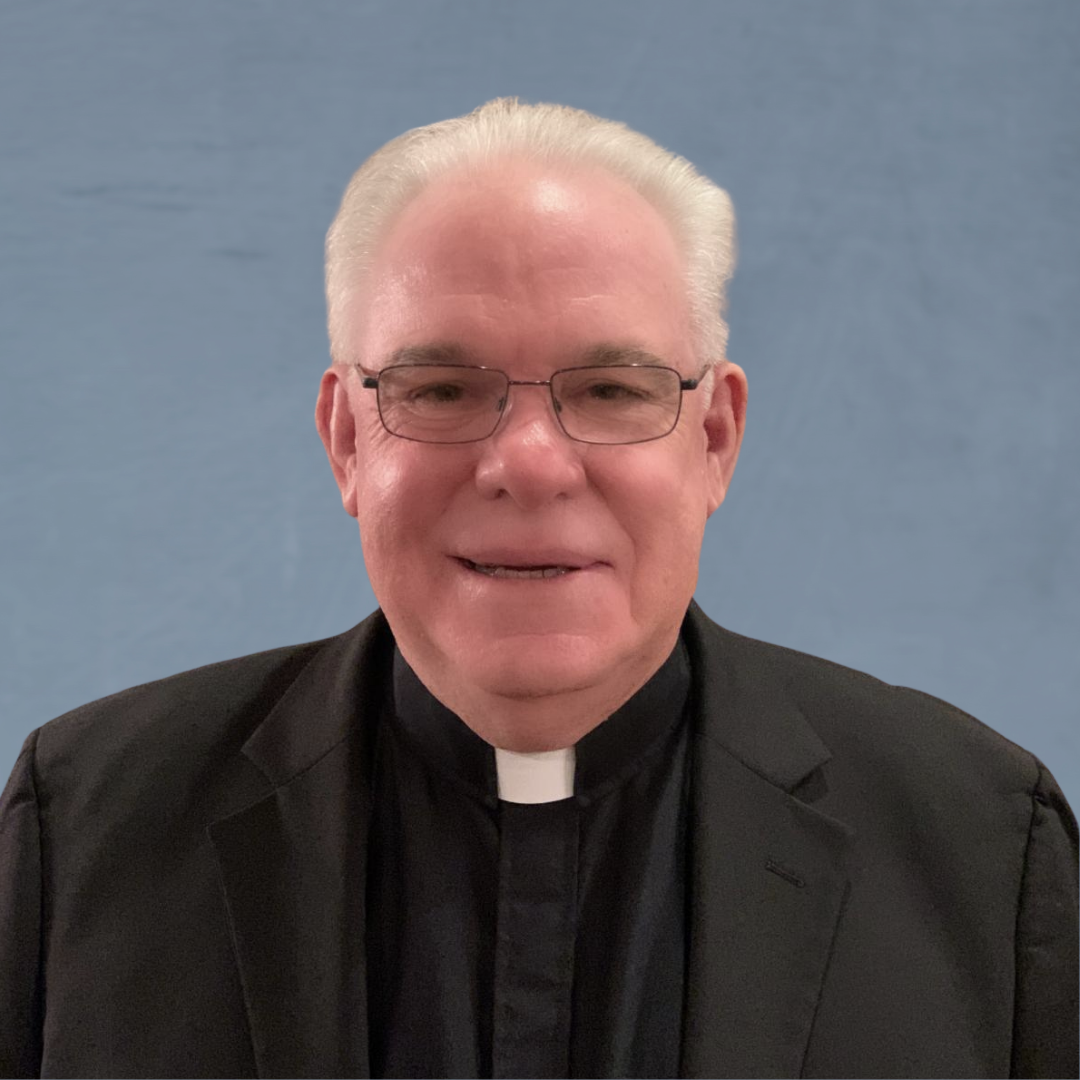 The Rev. Don White
Assisting Clergy
Fr. Don White assists on Sunday mornings here at St. James on a regular basis. You might recognize him from sitting the pews with his family while singing out with a booming voice. He has also filled in from time to time on Sundays as a supply priest. Although Fr. Don is retired, he will now be joining us two to three Sundays a month to assist within the services. Being retired, he will not have any official mid-week responsibilities, but he has been leading the Wednesday zoom group during COVID entitled: Wine, Cheese, and a Question.

Cheryl Olinde posts gifts and payments, coordinates receipts and statements, and while bombarded with constant paperwork, still manages to keep one of the neatest desks you'll ever see. Cheryl holds the title for longest commute to the church, but she still arrives with a smile.
Mary Hunt Boutwell joined the staff at St. James in June 2014, jumping right into the deep end. Mary and Steve Boutwell, along with their daughter Rosemary, have been members of St. James since 2006. Mary served on the Day School Board of Trustees for three years, and also served as Board President. She served as Director of Development of the Day School in 2010. Mary, also, has been active in several of St. James lay ministries including Altar Guild and Gumbo.
Jacques Pourciau joined the staff at St. James as Business Manager in January 2018. Jacques grew up in Baton Rouge, where he graduated from Catholic High School in 1990. He is a very active member of St. Thomas More Catholic Church, where he serves as cantor. He is married to Anne Scott Bahlinger Pourciau and they have two children, Jacob, 21, who attends LSU, and Mary Scott, 18, a senior at St. Joseph's Academy. Jacques most recently served as Director of Liturgy at St. Thomas More since 2008, and was previously in management at Kornmeyer Furniture Store in Baton Rouge. He keeps very busy as a Financial and Insurance Broker with MassMutual Louisiana, a public-address announcer for LSU Soccer and Swimming and Diving, visitor locker room security with LSU sports, and his own voiceover business, Voicesbyjacques.
Shannon Gallier, a native of southeast Texas, came to us having served as Organist-Choirmaster at St. Bartholomew's Episcopal Church in Atlanta, Georgia since 2014. At St. Bartholomew's, Shannon has overseen a vibrant music program comprised of over seventy voices spread over four choirs. Before 2014, Shannon served as Organist-Choirmaster at The Episcopal Church of the Good Shepherd in Jacksonville, Florida, where he revitalized that church's historic music program. He is an active member of the Royal School of Church Music in America, which seeks to foster the training of young singers in the Anglican choral tradition. Shannon has served as Director, Co-Director, and Housemaster at several RSCM Summer Training Courses, and is a Mentor for RSCM America. He holds degrees in music performance and literature from Centenary College of Louisiana, and from The Indiana University Jacobs School of Music. Shannon has performed as an organ recitalist throughout the United States. In his free time, Shannon likes to sail, read sci-fi and history, study French, brag about the excellent cooking of his husband, Austin, and dote on his tuxedo cat, Fanny.
In describing his calling as a church musician, Shannon said he seeks to, "…help build God's Kingdom through quality sacred music and to foster a love of the liturgy, music, and worship which leads us closer to our Creator. I look forward to meeting you all and delving deeper into the mysteries of our faith through the incredible musical tradition we have inherited."
Monica Dugas joined us in December 2020 as Office Administrator. Monica is a life-long Episcopalian, baptized at St. James and grew-up at Trinity with Fr. Ralph as her Rector. Monica is now a Zachary resident, and a vestry member at St. Patrick's Episcopal Church. She comes to us equipped with a plethora of organizational experience from entities such as the Knock Knock Children's Museum, BREC, and USS KIDD Veterans Memorial & Museum. In addition to joining the team at St. James, she just started her own business, Dugas Consulting, building online merchandising platforms for small businesses. She earned a Bachelor of Arts from Louisiana State University, as well as a Master of Business Administration from the University of Phoenix. Her husband Ken, is employed at LSU and they have two daughters, Kaitlyn (17) and Madelyn (9).
Chelsea Borruano is an LSU graduate and Baton Rouge native. Chelsea has over 10 years of experience in marketing, and has worked with agencies, corporations, small businesses, and non-profits alike. She also founded and runs the You Aren't Alone Project, a local nonprofit for mental health awareness and support, is pursing her masters in mental health counseling through NYU, and proudly serves as an advocate for mental health in our community. She joined the St. James staff in December of 2020.
Having grown-up here at St. James, Liz has a deep love for this congregation and for the family ministries in particular. Before having children, she volunteered with the youth program. Now, Liz, her husband (Blake), and their children are committed to helping foster meaningful ministries for our families.
Paul has over 30 years of facilities management, many of which were at large apartment complexes. Not only does Paul have the skills for the position from years of experience, but he also sees this opportunity as a ministry to the larger Church as he is the son of an Episcopal priest, an active Episcopalian, and recent Sr. Warden at St. Margaret's here in Baton Rouge.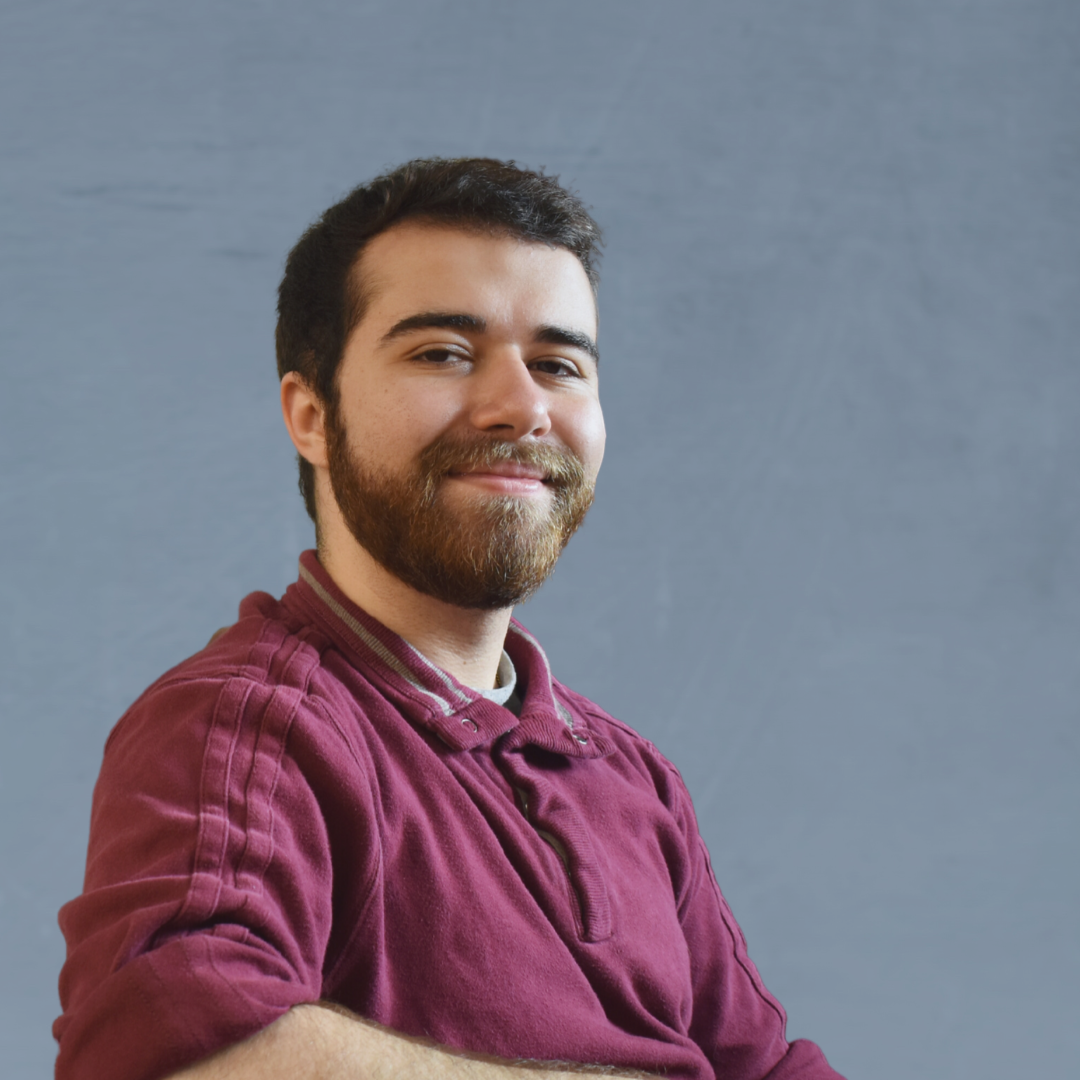 Caleb Kent
Communications Intern
Caleb
Kent is a native of the area and comes highly recommended as both a current student at the LSU Manship School of Mass Communication, and as a stellar volunteer at Camp Hardtner, Louisiana's only Episcopal summer camp, located in Pollock, Louisiana. 
Caleb
joined us on a part-time schedule in August of 2020, and will be learning the ins and outs of the communications department, to gain professional experience as well as to deepen his understanding of the Episcopal faith.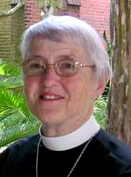 Deacon Patsy R. Lyle
Deacon Patsy R. Lyle serves as Spiritual Director in Residence. Her discernment to become a deacon, the servant order of the church, began in 1977. Pat received extensive training in ministry to the aging, ministry to those in transition or grief, and ministry to those facing death and dying. In 1983 she trained in Clinical Pastoral Education at OLOL Hospital. Pat was ordained a Deacon in the Episcopal Church in 1986 by Bishop Brown. She ministers to the elderly at Guest House and Williamsburg.
Pat has been a staff member for the Joy Conference, Women in Recovery, and the Creativity Retreat. She has served at many Cursillo weekends and for six Kairos weekends at the LA Correctional Institute for Women.
Pat is a 1956 graduate of Louisiana State University with a BS degree in business. She is married to N. Donald (Don) Lyle, and they have two children and six grandchildren. Her hobbies include swimming, biking, reading, and the beach.
Within the Episcopal Church, the Vestry is an elected governing body considered an integral and legal representative of a parish, overseeing all matters of corporate property. At St. James Episcopal Church, the Vestry is composed of the Senior and Junior Wardens, the clerk, and — particular to St. James — 15 other elected positions (six elected each year for a three-year term). The presiding officer of the vestry is the rector. They are confirmed communicants in good standing over the age of 18, who are entitled to vote at the Parish Meeting at which they are elected.
Overall, they support the workings of the church through the following:
Discerning the vision toward which God is drawing St. James
Articulating and communicating that vision;
Holding the St. James community accountable for its realization of the vision;
Keeping the mission of the church and that of the individual congregation clearly before the parish community.
Individually, vestry members are expected to "… further his/her spiritual growth, be regular in attendance at meetings of the Vestry, serve on one or more committees or ministries of the church and/or Vestry, participate in the annual stewardship drive, abide by and support Vestry decisions in a positive way, and attend church-sponsored events and programs."
Elected Vestry
Third Year Term Ending 2022
Amy Kurtz
Bahin Leonard
Amy Rabalais
Trey Roberts
John Sykes
Stewart Tharp
Second Year Term Ending 2023
Bob Bowsher
Ashley Frey
Robert Heroman
Bettsie Miller
Chrissie Olsson
Martha Richard
First Year Term Ending 2024
Anita Byrne
Michael Fontenot
Laura Martin
Alan Miller
Robyn Richards
John Soule
Associate Vestry
The Associate Vestry, which is also an elected governing body, is dedicated to the development of fellowship activities within the parish. Members of this group work hand-in-hand with St. James staff members to produce such events as the St. James Pancake Breakfast, the Summer Sounds Concert Series and more, in addition to special, one-time events such as the 175th Anniversary Dinner & Dance (2019).