Children and Family Ministries
​St. James believes that children and youth are the church of today. We strive to provide a dynamic and transformative spiritual experience for our youngest members, as well as for our oldest. For more information or to get involved, please Family Ministry Coordinator, Haley Schroeck at hschroeck@stjamesbr.org.
Sunday School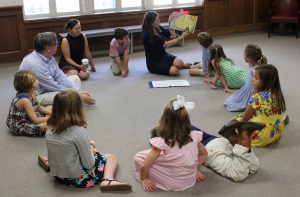 Sunday School programming is designed to spark a love for Bible-based learning in students from PreK- 5th grade. Using art, creative drama, music, cooking, digital media, bible trivia, games, videos, and science, students interact with scripture in two to four different ways. Youth are invited to serve as class helpers. The Sunday School year follows the school year beginning in September and ends in May.
Children's Chapel
Children's Chapel is an opportunity to experience regular worship services at an age-appropriate level. During 10:30 a.m. services, children are encouraged to gather in the Chapel of the Twelve Apostles, located in the Parish Hall, following the Gospel Reading. They return in time for communion with their families. The service is designed for children grades three and under.
Summer Playdates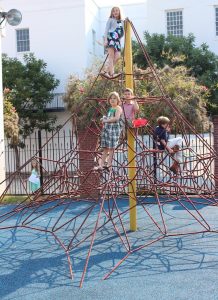 When temperatures rise and the summer drags on, the families of St. James are invited to come together for fellowship and fun with various summer playdates. More details to come as the summer approaches.

Youth Ministries
The St. James Youth Group monthly meetup – open to youth from grades 6-12 – takes place every third Sunday of the month in Bishops Hall, after 10:30 a.m. services. The site remains the same unless otherwise noted. Meetings conclude at 1:45 p.m.
Contact: Family Ministry Coordinator, Haley Schroeck, hschroeck@stjamesbr.org.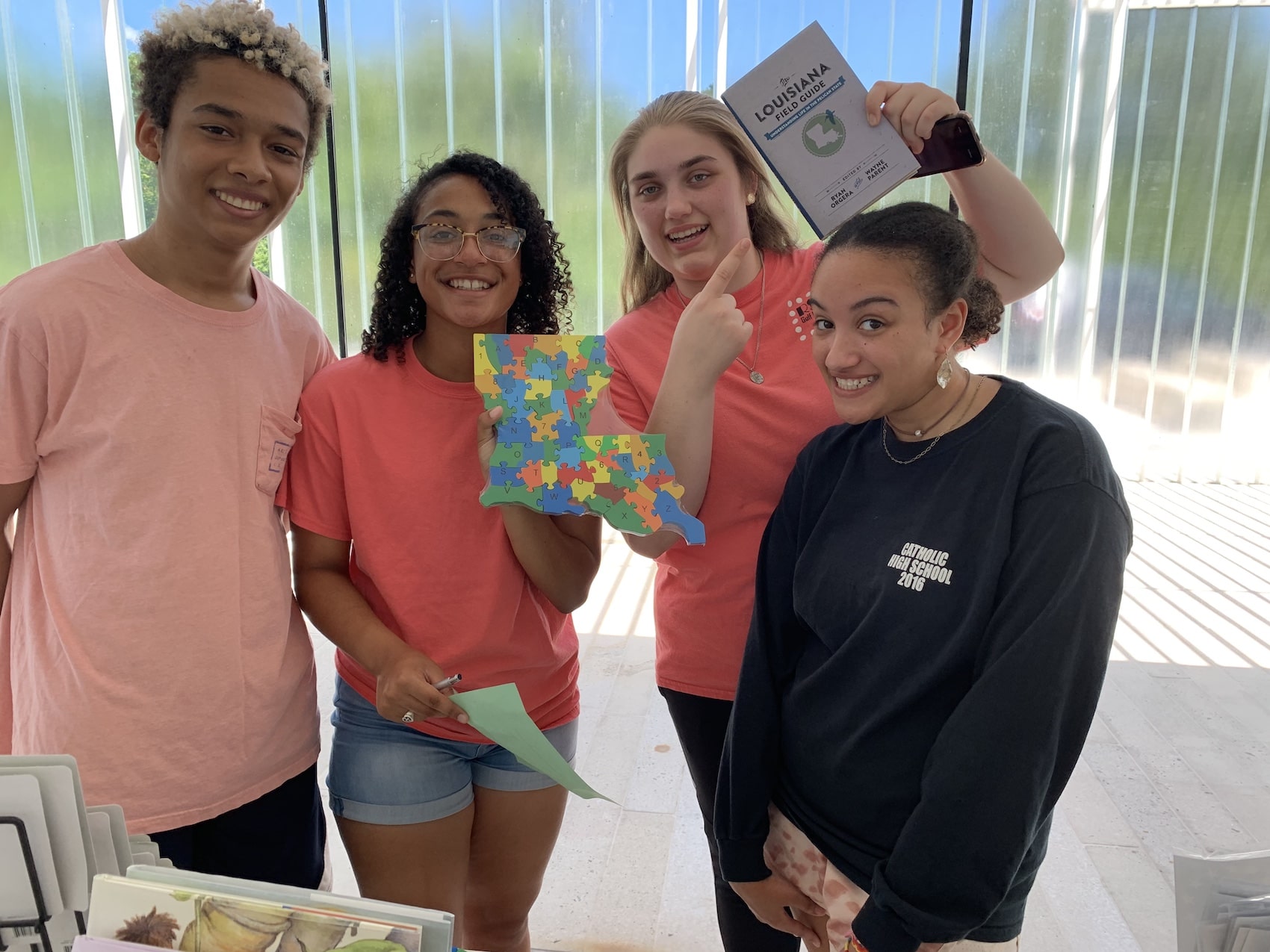 Adult Formation
Sunday Christian Education, 9:15-10 a.m., Bishops Hall

February 2: Not Angels, but Anglicans: A Look at the Origins of the Anglican Church – Fr. Duncan – Bishops Hall
February 9: Not Angels, but Anglicans: A Look at the Origins of the Anglican Church – Fr. Duncan – Bishops Hall
February 16: Not Angels, but Anglicans: A Look at the Origins of the Anglican Church – Fr. Duncan – Bishops Hall
February 23: No Sunday School.
March 1: Episcopal 101 So Many Epistles, So Little Time – Fr. Duncan, Fr. Howe – Small Parlor, Bishops Hall
March 8: Episcopal 101 So Many Epistles, So Little Time – Fr. Duncan, Fr. Howe – Small Parlor, Bishops Hall
March 15: Episcopal 101 So Many Epistles, So Little Time – Fr. Duncan, Fr. Howe – Small Parlor, Bishops Hall
March 22: Episcopal 101 So Many Epistles, So Little Time – Fr. Duncan, Fr. Howe – Small Parlor, Bishops Hall
March 29: Episcopal 101 So Many Epistles, So Little Time – Fr. Duncan, Fr. Howe – Small Parlor, Bishops Hall
April 5: Intergenerational Event: Stations of the Cross
April 19: Intergenerational Event: Fill We Care Bags
April 26: Surprised by Hope – Fr. Duncan – Bishops Hall
May 3: Surprised by Hope – Fr. Duncan – Bishops Hall
May 10: Surprised by Hope – Fr. Duncan – Bishops Hall
May 17: Surprised by Hope – Fr. Duncan- Bishops Hall