Dear St. James Church,
On behalf of the clergy, staff, and Outreach Committee, I am pleased to announce the first ever St. James Serve Sunday on November 14! Serve Sunday is a new offering organized by the Outreach Committee that seeks to connect faith and service by providing parishioners of all ages and abilities service opportunities, both here at St. James and throughout the community. Most projects are family-friendly, and we encourage households to participate together as able. The goal is to see our action and prayer intertwined throughout the morning as a unified offering in the spirit of God's love.
We anticipate that some will desire to engage in one of the off-site opportunities, while others will prefer to serve at the church. With that in mind, we have assembled a slate of projects to support our community in diverse ways. In the larger Baton Rouge community, we have partnered with Volunteers of America to support individuals with developmental disabilities and with TULIPA (and Councilwoman Carolyn Coleman) to clean up around downtown. For those wishing to participate in an off-site project, please see details below and click the button to sign up. Please note that each off-site project will gather at 9am and begin with prayer and Eucharist before commencing work.
For those desiring to serve at St. James on November 14, we are pleased to collaborate with St. Vincent DePaul to package lunches for those who are hungry, as well as support existing St. James outreach efforts by filling Holiday Gift and We Care bags, and working with the Garden Guild for campus beautification. On-site opportunities will be available before and/or after the 10:30am service (9am–12pm).
I am excited about the various projects we have lined up for this fall's Serve Sunday and look forward to working alongside you!
Peace,
Fr. Drew
SERVE SUNDAY SCHEDULE OF EVENTS
8am: Spoken Holy Eucharist, Rite I at St. James Church
9am: Off-site service projects gather, pray (Eucharist offered), and begin work; On-site service projects made available in Bishops Hall at St. James
10:30am: Spoken Holy Eucharist, Rite II in the Church
11:15am: On-site service projects continue
Community Partner: TULIPA and Councilwoman Carolyn Coleman, District 10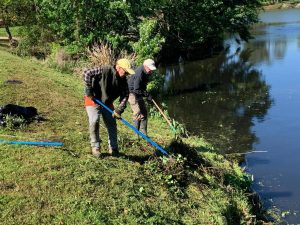 TULIPA (The University Lakes Improvement and Preservation Association) strives to enhance beauty and cleanliness throughout the metropolitan area. St. James is pleased to partner with TULIPA and Councilwoman Carolyn Coleman as we seek to be good stewards of our corner of Baton Rouge. Volunteers will meet at the Dr. Leo S. Butler Community Center (950 E. Washington St.) to begin the cleanup. This project meets at 9am off-site.
Community Partner: Volunteers of America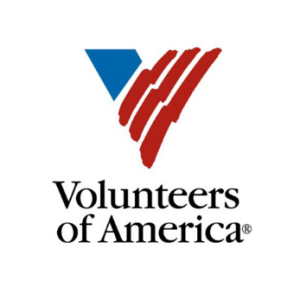 St. James is happy to join in the VoA's efforts to support our community's most vulnerable through housing, educational, and home services. In particular, the two St. James+VoA projects center on programming, apartment refresh, and companionship. Volunteers to assist in Group Home activities and fellowship will meet at (2549 Drusilla Ln.). Volunteers for the apartment refresh will meet at (10530 Florida Blvd., Apt 312). These projects meet at 9am off-site.
Community Partner: St. Vincent DePaul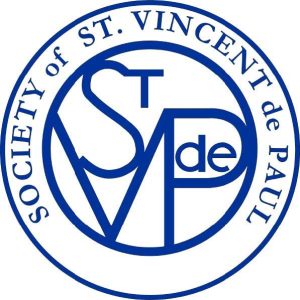 St. Vincent provides hope to those in need through various religious and social service programs. In particular, SVDP's Manna Givers program offers healthy meals to those in both day and overnight shelters. St. James will provide 100 packaged lunches. Volunteers will meet in Bishops Hall to prep and pack lunches. Children are invited to assist in decorating cards included in each bag. This project meets on-site at St. James and will begin at 9am.
Support of ongoing St. James Ministries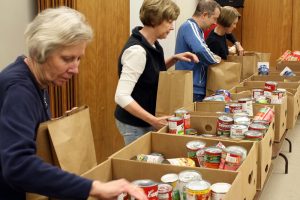 In addition to the above, St. James parishioners of all ages may assist the Garden Guild with general campus cleanup. Holiday Gift and We Care assembly lines will be setup in Bishops Hall, as well. These projects meet on-site at St. James and will be available throughout the morning.