2025 Choral Residency at Worcester Residency

In July of 2025, our choirs will be singing a week-long residency at Worcester Cathedral in the United Kingdom. While in residence, they will deputize for Worcester's own choir, singing daily Evensong and Sunday Choral Eucharist. During our time there, we will explore the English countryside, visit historic castles and palaces, and immerse ourselves in the music, architecture, and beauty of the birthplace of our choral and spiritual traditions.
Worcester Cathedral, located in the west of England, was built between 1084 and 1584. It is the burial place of King John of "Robin Hood" legend, and Prince Arthur, the elder brother of Henry VIII and first husband of Henry's first wife, Catherine of Aragon. It also has musical connections to the world-famous Three Choirs festival, renaissance composer Thomas Tomkins, and one of England's most famous composers, Sir Edward Elgar.
This residency will be a life-changing experience for members of the St. James Choirs, ages 8-80. Your financial support helps ensure that this musical and spiritual pilgrimage will be a reality for all those who wish to participate.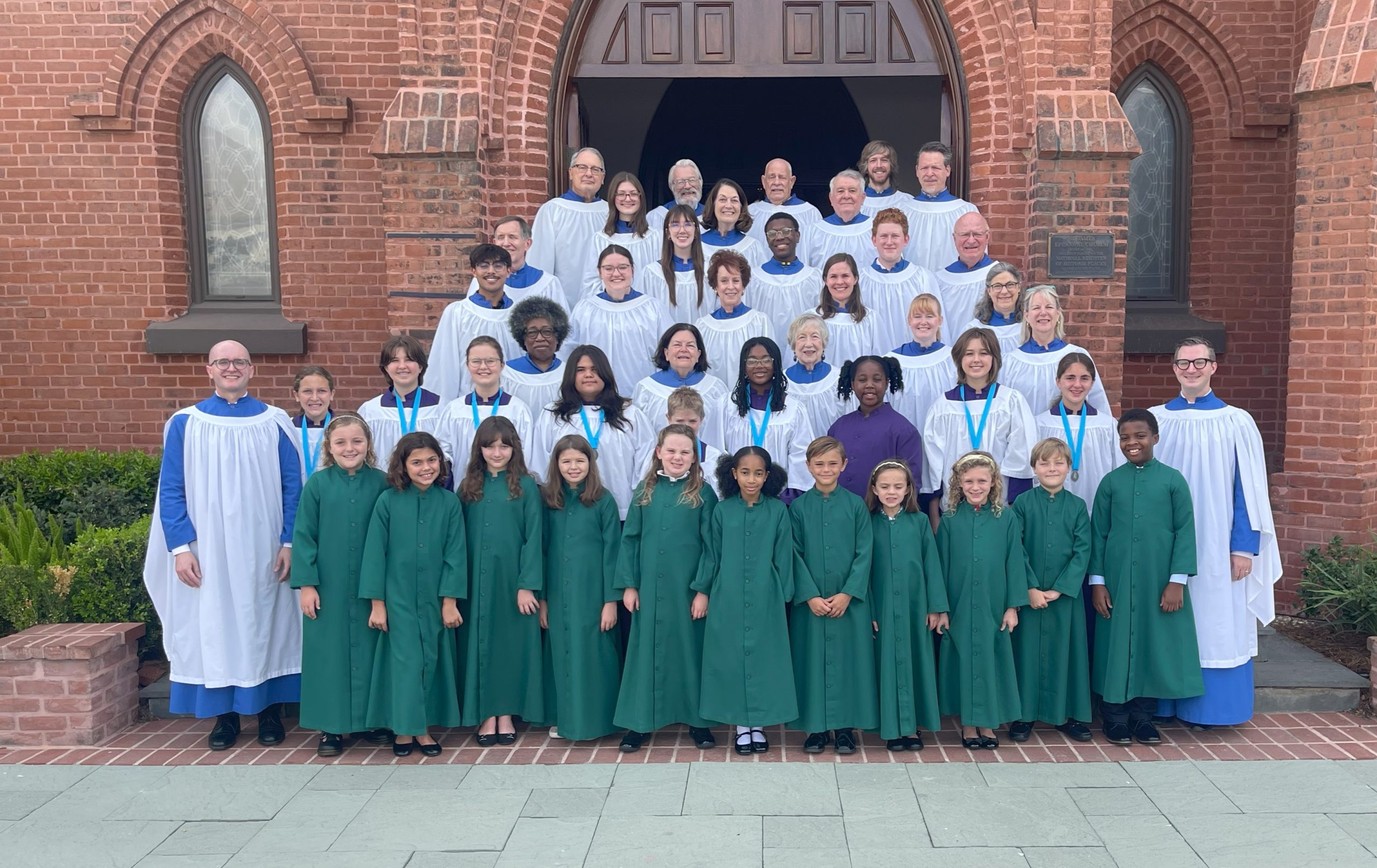 St. James' Music Ministry started fundraising in January 2023 to support choir members attending the 2025 Choral Residency at Worcester Cathedral. The estimated cost per person is between $3,500 and $5,000.
Special events and the offering of select Music Ministry services will help ensure that the Choirs of St. James will be able to undertake their 2025 Choral Residency at Worcester Cathedral in England. Please consider supporting directly through the link below.